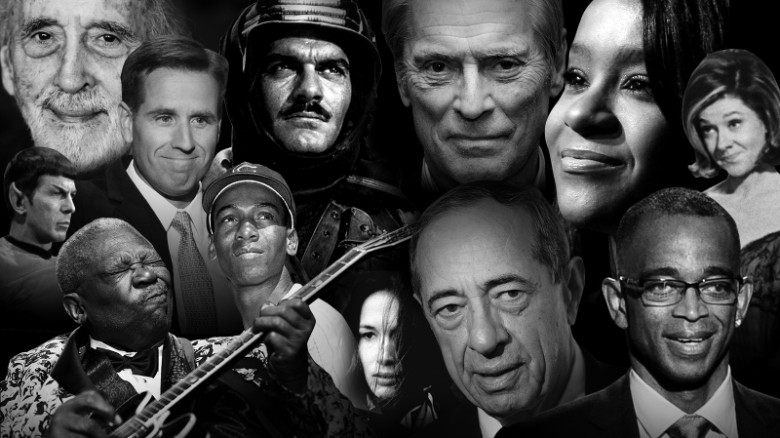 Click on the image to read on all the celebrities that have passed away in 2015
Let us all observe a moment of silence for our dearly departed celebrities. Every single one of these people have left a lasting impression in our live.
s not clear what projects she may have been working on, and sadly, the world may never know.
Brown, the daughter of late superstar Whitney Houston and singer Bobby Brown, died Sunday at the age of 22, a representative of the Houston family said in a statement.
"Bobbi Kristina Brown passed away Sunday, July, 26 2015, surrounded by her family," the statement said. "She is finally at peace in the arms of God. We want to again thank everyone for their tremendous amount of love and support during these last few months."
A reality lawyer who called herself the "Legal Diva" was found slain this week in her California home, her family said.
Relatives remember Loredana Nesci, 47, as a strong, independent woman who was "very passionate about taking care of her son," niece Catherine Nesci told CNN affiliate WFSB-TV.
The cop-turned-lawyer's spunky personality landed her a show, "Loredana, Esq.," which premiered last year on the SundanceTV channel. The nonfiction show included scenes of Nesci as a mother and an attorney representing clients in Southern California
Google search images, CNN