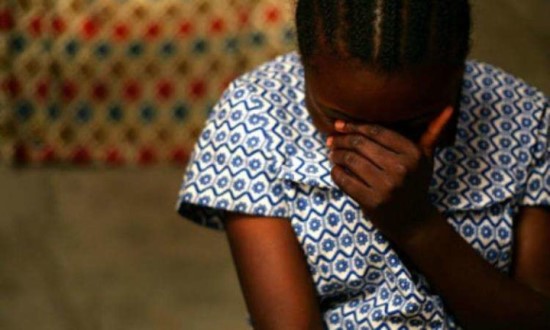 click to read more
A 15-year-old nursing mother, Delight Yayra Futse, has been arraigned before an Accra High Court for allegedly attempting to cross the Dabala barrier with 21 slabs of substance suspected to be Indian hemp (popularly called wee).
She was put before the court together with two others – Godsway Anyormi alias Salt and Godfred Amewugah alias Menfamaobi – whom she told the police she was going to deliver the substance to.
They were charged with possession of narcotic drugs, engaging in criminal conspiracy to commit an offence and unlawful business relating to drugs.
They pleaded not guilty to the charges leveled against them.
Yayra Futse was granted a GH¢10,000 bail by the court presided over by Justice Abdulai Iddrisu, while the two were remanded in police custody to re-appear on September 22, 2015.
In a dramatic twist, the mother of Delight who carried her one-year-old granddaughter to the court, said she would never stand surety for her daughter because she did so once when she (daughter) was on police enquiry bail but she (daughter) absconded on two occasions, impelling the police to arrest her till she (Delight) showed up.
The facts of the case as presented by the Assistant State Attorney, Joshua Sackey, are that on August 15, 2015 officers of the Customs Division at the Ghana Revenue Authority were doing their normal checks on vehicles at the Dabala check point when Delight Yayra Futse was seen on board a commercial bus with registration number GC 6383-12, heading from Hohoe to Accra.